Animal Basketball & Max: Speed the Light

(2)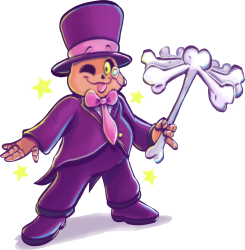 Hey y'all! It's that time of the month again! Here it comes!
Animal Crossing: New Leaf, Luigi's Mansion and Dark Moon, Carnevil, Mario Basketball DS, My Sims Party, Chuckie's Skate Universe, Sonic Forces, Speed Battle, Clayfighter, Ballance, Hello Guest, ROBLOX, Sam & Max: Season 1, Steven Universe: Save the Light (by me), Play with the Teletubbies, Punch-Out!!, New Super Mario Bros. U, The Legend of Zelda: Breath of the Wild and finally, Wii Sports club are what we have! Whew that was a lot!
Keep on staying well out there and we'll meet you next month!