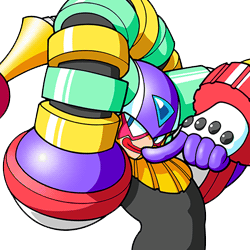 We start the year off with Cory in the House from
Weed666942
but also submitted from The Powerpuff Girls: Relish Rampage, Shrek Smash n' Crash Racing, Super Smash Bros. Melee, Formula Cartoon All-Stars, Streaker Run, Shrek SuperSlam, Cartoon Network Punch Time Explosion XL, Mario Kart Wii, Mario & Sonic at the London 2012 Olympic Games and Super Smash Bros. Brawl.
teh_supar_hackr
gives us not only LEGO Indiana Jones but also LEGO Star Wars: The Complete Saga.
BLINXGLITCHES
ripped from Ozzy & Drix while
SuperDaStar
ripped a buttload from Battle Breakers.
Colton
ripped from Super Smash Bros. Melee also while
ColdPotatoSoup
ripped from Scooby-Doo! First Frights. Also thanks to everyone else in this update I did not get to mention since most of the update seemed to be from one person.
DS / DSi Textures: 5
GameBoy Advance Textures: 6
GameCube Textures: 5
Mobile Textures: 33
Nintendo Switch Textures: 1
PC / Computer Textures: 76 (50 shown)
PlayStation 3 Textures: 1
PlayStation 5 Textures: 1
PSP Textures: 1
Wii Textures: 113 (50 shown)
Xbox 360 Textures: 1