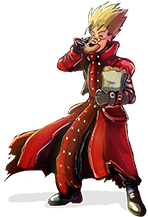 Hello and welcome to the largest update in tTR's history (and by a large margin)! With nearly 850 new textures this month, we're blowing the old record out of the water by over 200! So, let's dive in and see what we have.
The largest batch of new texture comes from LittleBigPlanet and spans both the PS3 and the PSP. There were too many to check all of them individually but this huge collection of submissions seems to come to us courtesy of
deerly beloved
though apologies if anyone else contributed! Next up, there's a ton of Roblox provided by at least
thatmusicweeb
and
xanderrock98
(again, sorry if I missed anyone - I'm spot-checking random submissions because there are just too many to go through all of them). And finally, rounding out today's selection of highlighted textures,
alabaplxona̋o
(whose name seems to break on Windows but works fine on Mac for some reason) bring us over 100 new textures for Mario Kart 8!
With so many new submissions though, even these large groups don't cover them all so be sure to have a look through everything else, enjoy your weekend, and for those who celebrate, have a happy Easter tomorrow!
Browser Games Textures: 1
GameCube Textures: 46
Mobile Textures: 26
PC / Computer Textures: 205 (50 shown)
PlayStation Textures: 1
PlayStation 2 Textures: 1
PlayStation 3 Textures: 138 (50 shown)
PSP Textures: 278 (50 shown)
Wii Textures: 28
Wii U Textures: 117 (50 shown)
Xbox Textures: 3