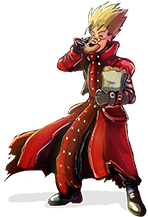 Hello everyone and welcome to June! I can't believe we're already half-way through 2021. How has the year been treating you so far? It's been pretty decent on my end!
But you're not here for that - you're here for new textures and we have nearly 700 of them to share this month! To kick things off,
deerly beloved
brings us 314 textures from LittleBigPlanet Karting, nearly 100 new textures from Mario Party 7 arrive courtesy of
blueberrymuffin
, and Grand Theft Auto: San Andreas makes an appearance thanks to
Durtvan
. Of course, that's just a random selection and there's plenty more to see from the likes of Roblox and a variety of Mario games, just to name a couple.
So, as always, check it all out as I'm sure there's something in there for you. Have a wonderful weekend and a great start to June!
Browser Games Textures: 2
GameCube Textures: 84 (50 shown)
Mobile Textures: 20
Nintendo Switch Textures: 5
PC / Computer Textures: 167 (50 shown, 1 hidden)
PlayStation Textures: 2
PlayStation 2 Textures: 1
PlayStation 3 Textures: 314 (50 shown)
PSP Textures: 3
Saturn Textures: 1
Wii Textures: 34
Wii U Textures: 32