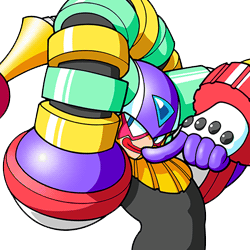 Another month, another update. Not a big update, but still an update. This month we welcome
DogToon64
to the VGR staff while he ripped from amiibo Lottery, LEGO Star Wars: The Yoda Chronicles and Mario Tennis: Ultra Smash
We also have
Sploo
ripping from Mario Kart Arcade GP DX,
mothsoot
ripping from Shadow the Hedgehog and
Squiddleton
ripping from Shin Megami Tensei V.
SuperDaStar
ripped from Splatoon 2,
Smakkohooves
ripped from Blacksad: Under the Skin and
Gothic_Luigi
ripped from Teenage Mutant Ninja Turtles: Out of the Shadows.
Ohlin
brought to us Kula World,
Artzei
gave us Digimon World: Data Squad and
deerly beloved
explored more of LittleBigPlanet 3.
Slipsy
gave us both Wipeout HD Fury and Wipeout 2048 while
Nidoking
went through the Wii version of Call Of Duty: Black Ops and
ColdPotatoSoup
heard the call of Looney Tunes: Acme Arsenal.
3DS Textures: 2
Arcade Textures: 16
GameCube Textures: 25
Mobile Textures: 9
Nintendo Switch Textures: 14
PC / Computer Textures: 12
PlayStation Textures: 10
PlayStation 2 Textures: 8
PlayStation 3 Textures: 61 (50 shown)
PlayStation Vita Textures: 16
Wii Textures: 64 (50 shown)
Wii U Textures: 28