The Way I'm Racing Around the Track, Call Me Nascar

(2)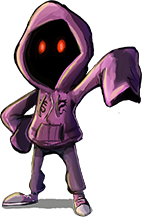 Vroom vroom, let's race through a texture update! 200 laps here we go!
Lap 8:
A few Jimmy Neutron textures just passed by, look at 'em go!
Lap 70:
NASCAR Manager is proving to be a big contender for first place, look at all those textures!
Lap 71:
Looks like Kung Fu Panda 2 is throwing its kung fu hat in the ring/track, pretty cool!
Lap 72:
MySims makes a relatively small showing on the texture track today but I foresee it making more of an appearance in the near future! Keep an eye on that one!
Lap 176:
I can't believe it! Countless NASCAR RaceView textures are zooming by faster than I can count, better look quick or you might miss them!
Lap 183:
Coming up fast is what looked like Mayoi Hachikuji from Bakemonogatari Portable, check that out!
Lap 200:
The Bee Movie game buzzes past the finish line at the last second! Gotta like how jazzed the fans are about that!
Wow, what a race! Tune in next Saturday for an all-new batch of racers, awesome new content, and just as many twists and turns, on VGR Racing - The Texture Cup (brought to you by Shade Soda)