A Heated Dream

(0)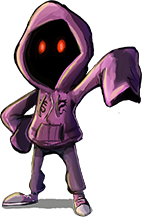 Been a while dang, it's just about update time I think, yep!
So the vast majority of new rips here come from the NASCAR Heat series, and those are pretty hecking cool! The level of detail in the texture work is amazing, especially considering how many textures had to be made. Big thanks to Scar7752 for all the NASCAR contributions in recent months!
Aside from that, we also have LSD: Dream Simulator, Miitopia, Jimmy Neutron, Twisted Metal, MySims, and more!
Enjoy!