Once Again the Day is Saved

(0)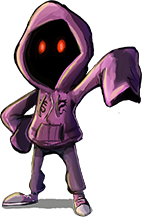 Hi everyone! I'm gonna keep today's content update pretty brief because woo new stuff to look at! No time to read shady update posts, nope.
This time around we've got Powerpuff Girls, NASCAR, Minecraft, and The Sims! Cool stuff as usual! And even better, there's other stuff that I didn't even mention, so take a looksy and find something neat!
Before I go though, a quick note to current and future submitters as it's something I've noticed frequently: in an effort to speed up the submitting process, providing icons with your texture submissions will always make them more likely to be dealt with sooner than later. Our queues are even set up to give priority to submissions with already made icons, so if you'd like to see your rips on the site as soon as possible then I encourage you do so as it really gives the staff a hand. If you maybe need help with that or don't quite know how to do so, feel free to PM me and I'd be happy to give you a hand! As for others waiting on their submissions, just hang in there, we'll get to them when we can!
Thanks again, and enjoy the rips! : >