School's Out, Summer's In

(1)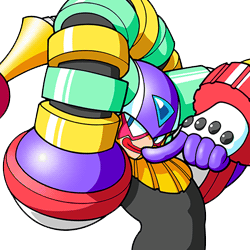 Another quick update as most of this is from one game. This month brings you:
• FusionFall Heroes by
FinnFazhog
• Densetsu no Quiz ou Ketteisen by
blueberrymuffin
• LEGO Star Wars: The Yoda Chronicles, Sonic Forces: Speed Battle, The Legend of Zelda: Link's Awakening, Epic Mickey and Wii Sports Club by
DogToon64
• Pokémon HOME by
Lilothestitch
• Railroad Tycoon 3 by
eldomtom2
• Tennis Titans by
Pasta937
• Dead or Alive 3 by
sheikproject
Thanks to all for your hard work. Try to enjoy the summertime while it lasts.
Browser Games Textures: 7
GameCube Textures: 7
Mobile Textures: 25
Nintendo Switch Textures: 9
PC / Computer Textures: 246
PlayStation Textures: 4
PSP Textures: 1
Wii Textures: 2
Wii U Textures: 4
Xbox Textures: 9
Xbox 360 Textures: 1