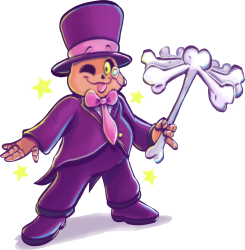 Independant together
Independant together, if we try
Independant together
Independant together, you and I
Howdy y'all! It's your friendly neighborhood revenant back to give you this month's texture update! Li'l double reference there! First one being that tomorrow (on the 4th for me) is Independence Day (though if you don't celebrate that, just have a happy 4th of July anyway!) and the second one being, of course, a song! If anyone can guess the song, you get a shoutout!
Now then, onto the goodies! We've got some Mario Party, Minecraft, Pokémon, Carmageddon, Grand Theft Auto, other Mario, and lots more!
That's about it for now, see y'all next month (well, I won't, but someone will)!
3DS Textures: 11
Browser Games Textures: 2
GameCube Textures: 29
Mobile Textures: 30
Nintendo Switch Textures: 224 (50 shown)
PC / Computer Textures: 135 (50 shown, 1 hidden)
PlayStation Textures: 1
PlayStation 4 Textures: 11
PSP Textures: 1
Wii Textures: 3
Wii U Textures: 13