I Felt This New Year Coming

(0)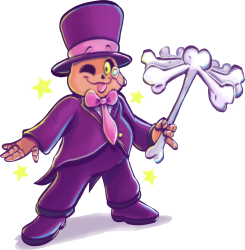 ...Get it? 'Cause felt is a texture...? Okay, nevermind. Let's just get on with it!
First of all, HAPPY NEW YEAR! It's that time again to ring in some new textures as well!
Kicking the new year off right is LOTS of LittleBigPlanet, Mario Sports games and dr. games, Professor Layton, foodies from Super Kirby Clash, Summer Sports: Paradise Island and even Tekken! Not as much variety series-wise but there's still plenty to peruse through so have fun!
By the way, what are your resolutions if you've made any? Mine's definitely to find a new job, get my life together, all that jazz. Hope to see some good ones and see you again when love fills the air!