The Circus Comes For Textures, Too.

(4)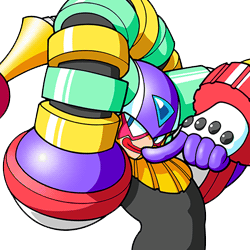 This month we bring you a cavalcade of cosplay ideas, of skateboarders and soldiers and fantastical denizens of the imagination. We have the various characters of Tony Hawk's Underground 2 from
kaunch
and the cars of Hot Wheels Stunt Track Driver by
Fufloss 2
.
thatmusicweeb
graces us with Roblox stuff while
SquigRattlehead
shines with Metal Slug 3d. LittleBigPlanet 2 gets more representation by
deerly beloved
while
blueberrymuffin
sends more Mario Party 9 stuff.
DogToon64
gives us more Captain Toad, Super Mario 3d World and Mario Kart 8, with some assistance from
alabaplxona̋o
on Mario Kart.
Petie Edit:
As per alabaplxona̋o and DogToon64 in the comments, the Mario Kart 8 submissions seen in this month's update (barring one new one from DogToon64) were originally submitted by alabaplxona̋o and recently revised by DogToon64. These revisions were significant enough to be featured in the update which is why you're seeing them again. I've left the original text above to prevent the comments from not making sense. Sorry for any confusion this may have caused!
3DS Textures: 2
GameCube Textures: 15
Mobile Textures: 68
Nintendo Switch Textures: 18
PC / Computer Textures: 55
PlayStation Textures: 2
PlayStation 2 Textures: 87
PlayStation 3 Textures: 179
PSP Textures: 3
Wii Textures: 105
Wii U Textures: 22