I just noticed my color scheme matches this site

(1)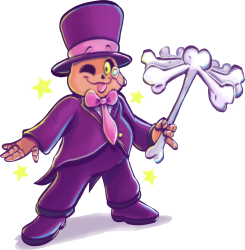 Howdy-doo, and how are you, texture fans! It's me, your friendly neighborhood revenant and I'm back to bring you nearly 700 new textures!!! Wowzers!
So this time, we've got some good stuff from New Super Mario Bros. 2, Mario Kart: Double Dash!!, many Mario Parties... Mario.
Aside from Mario, we've got MANY Pokémon from various games, ROBLOX, Little Big Planet, more Mario, and finally Jet Set Radio! Of course, there's lots more aside from those highlights so please peruse to your heart's content and have a good and safe May! See y'all in June!
3DS Textures: 20
Browser Games Textures: 1
GameCube Textures: 133
Mobile Textures: 10
Nintendo Switch Textures: 197
PC / Computer Textures: 114
PlayStation Textures: 1
PlayStation 3 Textures: 167
Saturn Textures: 1
Wii Textures: 1
Wii U Textures: 16
Xbox Textures: 20