Wrapping Things Up

(0)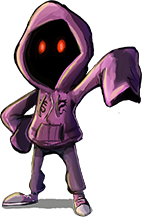 Hey everyone! Wow, the year is ending soon, can you believe it? I certainly can't, it's pretty bizarre. 2016 really flew by! I'm currently celebrating the holiday season and having a blast. I hope end-of-the-year festivities are going well for all of you as well! Maybe checking out a few texture rips will make your day a bit more enjoyable regardless? I'd guess so!
As for some of the specific textures you could check out, there's content from the Legend of Zelda, SpongeBob SquarePants, Grand Theft Auto, and Minecraft! As usual, there are other things down there to browse, as well, so take a look and maybe you'll get hooked!
Have a fantastic rest of the year! I'll be showing my shady face to you all again in 2017, so until then enjoy the update!