Better Now Than December

(2)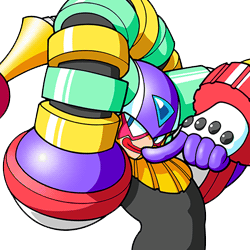 We apologize for the lack of an October update but the site hadn't received enough submissions to make a worthy update (it was like 20-something when the September update would have occured).
For starters, we have
DogToon64
with Photos with Mario and Splatoon 3, which also has rips from
Fridox
and
xAct
.
SteamyJ
comes in clutch with Bomberman Online and Bomberman Jetters while
Leo Plays YT
ripped from Super Mario 64 DS, which also had some work done by
MarioFan2324
.
dafmak
ripped from Dobutsu no Mori e+ while
teh_supar_hackr
ripped from Wario World and
lelumini
ripped from Ekapeli Alku.
Weed666942
, on the other hand, ripped Postal 2, Quake 3: Arena, Mario & Sonic at the London 2012 Olympic Games and Mario Kart Wii, which also had work by
larsenv
. Finally
GustavoPredador
ripped Diablo III: Reaper of Souls,
matymatiasmaty
ripped Hatsune Miku: Project DIVA Extend and
blueberrymuffin
ripped Ivy the Kiwi?.
At least we don't have to worry about going 2 months in a row without an update.
3DS Textures: 2
Dreamcast Textures: 4
DS / DSi Textures: 3
GameCube Textures: 8
Mobile Textures: 8
Nintendo Switch Textures: 7
Nokia Textures: 2
PC / Computer Textures: 75 (4 hidden)
PlayStation 2 Textures: 4
PlayStation 3 Textures: 30 (1 hidden)
PlayStation 4 Textures: 2
PSP Textures: 6
Wii Textures: 33