These sprites are weird looking

(0)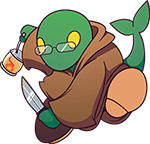 Oh. I clicked on the purple bit instead of the red bit.
Well hey! This is a bit out of my wheelhouse, but check out these neat things that get stretched and folded over models! They're much higher-def and show some of the same familiar faces you might see over on the sprite site!
I hope you use them well! We'll see you all next week with some new stuff. Who knows what site I'll be posted on, then? It's a mystery!