Completing the (s)Quad!

(0)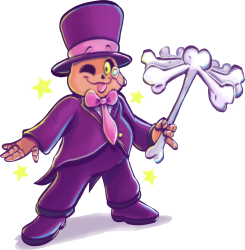 Bloop bleep, it's me again, this time bringing you some new textured fabulousness! Not only that, but this site and The Sounds Resource are the last ones to begin the new update schedule.
There's not as much here as on Sounds, but it's still worth checking out. First we got Nintendogs + Cats, courtesy of Centrixe, lots more Kingdom Hearts: Re:coded from our own Shade, a bunch of Burnout and Burnout 2 by Harry44, and lots more.
Anyway, hope to see y'all next month! Be sure to check out Sounds, too!