It'd be so empty without these.

(0)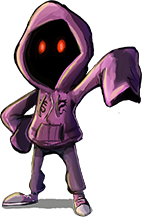 Hi kids and tykes, do you like textures and stuff?
Do you want to see an update that totally sucks? Well, tough!
Do you want to click icons, see things, and browse some video games?
Do you want to blast off again like Jessie and Meowth and James?
Well you can't, there's no Pokemon, but there might be something better
More rips have been added found by the click of a letter
"So there's good stuff here, Shade? That's what you mean??"
Yep, Animal Crossing, Spider-Man, Wario, Tony Hawk 3
Scary monsters from Monster Hunter XX
Nintendogs, Cities XL, a pinch of LEGO, yes
That's a sweet delicious recipe that works good for me
A little Final Fantasy, Secret Weapons Over Normandy
Plenty more than that so take a good look
Now pull the bells out of your Pocket Camp and pay Tom Nook
STAY CHILL