6-7-0 — It's the number of the... beast?

(2)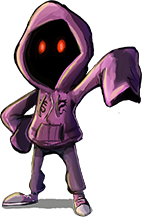 In fact, it is not, had to accept a few more submissions to avoid an EVIL update (666 new uploads were waiting to be shown off, phewwww close call).
Anyway, since we narrowly avoided spookiness, I'll talk about the content because that's what I'm here for, right?
We have a pretty mixed bag here so I'll run through some of the more prevalent games showcased today, including but not limited to: Luigi's Mansion, Monster Hunter XX, a couple Puella Magi Madoka Magica games, NASCAR, and Minecraft! Neato content as usual!
Hope everyone's doing well and had a good month! Enjoy the rips!